Leave Management in Jefferson, Cornelia, and Washington, GA
Manage, Track, and Report Leaves and Absences of your Employees
Franklin Insurance Agency, Inc. provides leave management to businesses in Lavonia, Toccoa, Elberton, Hartwell, Jefferson, Cornelia, and surrounding areas.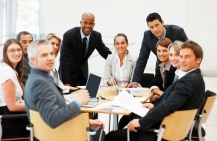 Employers must monitor their employees' absences. Leave management services will help track, report, and reduce expenses that arise due to employee absences. Everything from sick leave and vacation, to paid time off and military leave may be covered under a leave management policy.
At Franklin Insurance Agency, Inc., we provide a number of leave management services:
Tracking and reporting of leaves
Managing employee absences
Managing vacation
Managing sick leave
Paid time off
And much more …
As an employer, the right leave management services policy will help keep your employees happy and your company running smoothly. Contact a representative at Franklin Insurance Agency, Inc. today to go over your options.